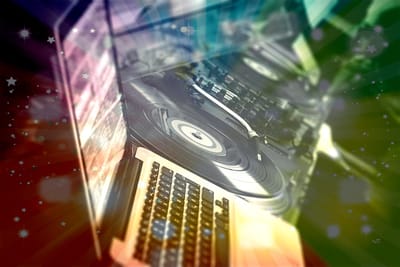 If you are planning a Wedding or other special event, I'd love to create a unique and professional entertainment experience for you. Whether it's your wedding day, corporate event or just a great private party, let me create an entertainment experience that is uniquely yours.
Since 1980 the Hit Man has been entertaining in Jacksonville, Utah, Atlanta and Colorado with never a complaint or negative comment.
With professional broadcast experience*, the MC of many weddings, corporate events, Christmas and private parties, I would love to bring my expertise and excitement to your event. I offer clear, clean, and crisp (digital) music from all era's right through the hottest tracks of today's innovative music scene. I bring the party to you, and with more than 20 years of mobile DJ experience, deliver a memorable party experience for any occasion.
The Last of the Independents, the Hit Man
is NOT a DJ Service
. When you book the Hit Man YOU get the Hit Man. No substitute ever. You get a mature, experienced, professional entertainer. Not some wannabe driving up in their Camaro unloading inferior or rented equipment or company DJ Van with a DJ you've never heard of or met.
If you are a Party, Event, Wedding Planner, Florist, Caterer or Venue Manager ask about our affiliate referral program where you can earn $$$ for referring the Hit Man to a client who books the The Hit Man.
* First
FM
DJ
to ever top the local AM Stations in ratings in any Market
(Billboard Magazine). Rated #1 6pm-Midnight unseating the former ratings holder (Jay Thomas, of the Hit TV show "Cheers" fame). WQIK 50,000 watt AM/FM Jacksonville, Fl.